Helpful information from your friends at  Guardian Home Inspection!
Home improvement projects are popular this time of year and you've certainly tackled your share of DIY to-dos in the past. But not this year. This year you realize it's time to go big, to go bold, to set aside those traditional home improvement projects for another year and do something even bigger.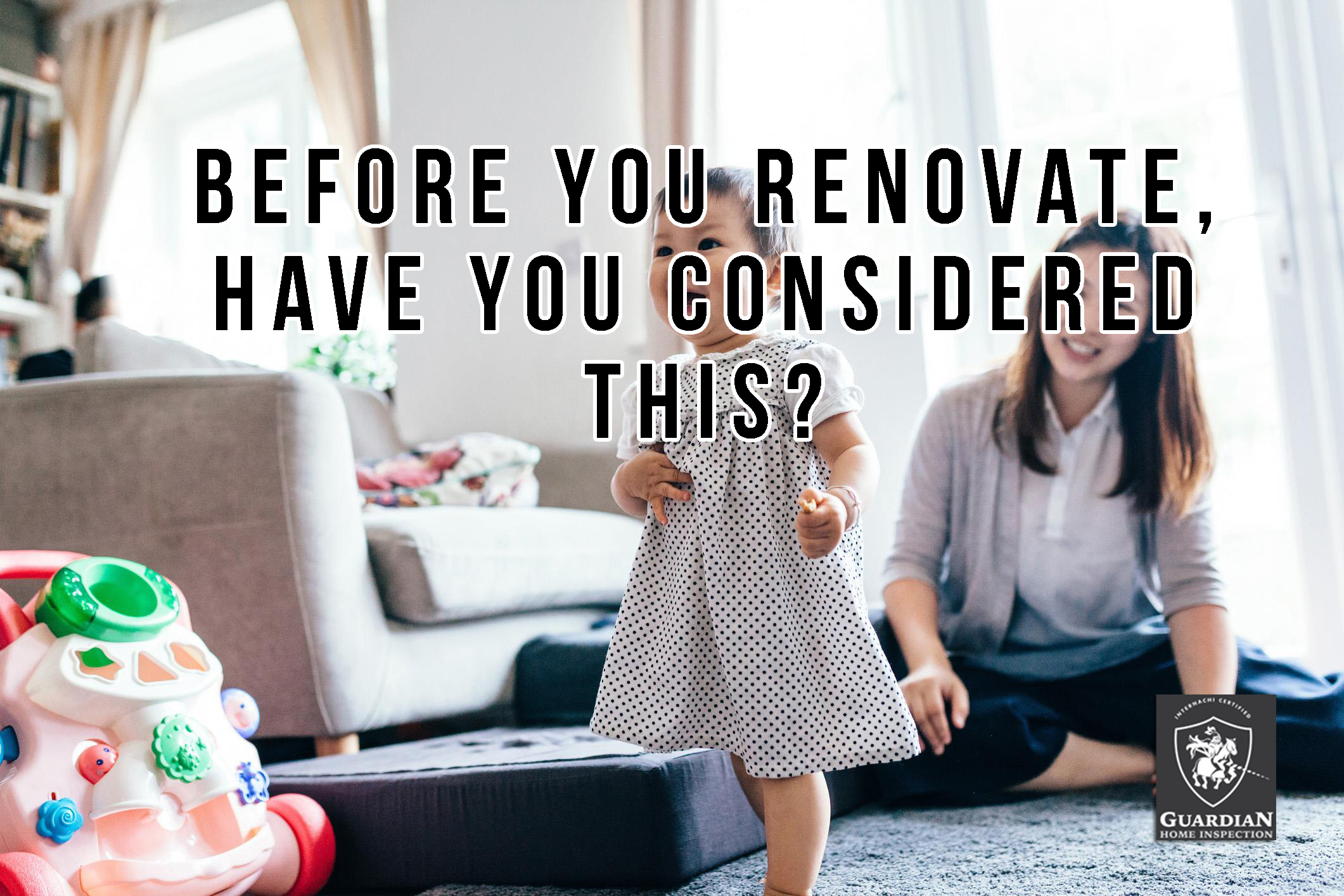 Yes, this year, it's time to renovate.
Whether your plans include renovating one room, a floor or your entire home, there's no denying that a renovation project greatly increases the scope of the work to be done – and the expense. And because of that, it's incredibly important to have your entire plan laid out before you begin. After all, the last thing you want to do is renovate your latest renovation.
To be sure you're ready for the renovation project of your dreams this season, apply the tips below.
* Finalize your goals. The largest projects are more successful when they are planned down to the finest details and that includes getting very specific about your goals. Don't settle for a goal of simply improving your home. Decide if you're trying to up the resale value, add more space, create a hobby area or finally build the bathroom you deserve. Any or all of these could qualify as improving your home, but when you get specific about your goal, you'll better recognize what needs to be done to attain it.
* Determine if you need to update/replace core systems. Your air conditioning unit, water softener and furnace are all vital components in your home and it's easy to take the work they do every day for granted. However, these systems eventually need replacement as well, and your home renovation could be the perfect time to tackle this task. Take your air conditioning unit, for example, and replace your old, inefficient unit with the newest two-stage Luxaire Acclimate Air Conditioner. It uses a two-stage compressor to meet your comfort needs and its SilentDrive system ensures a peaceful, enjoyable experience. In addition, you can also access its Hx Touch-screen Thermostat via your smartphone for total temperature control no matter where you are.
* Set your budget. Many homeowners have no idea what a renovation project will cost and even if they do, unexpected expenses can appear very quickly. If you are working with a contractor, they should be able to give you a fairly accurate estimation of how much your project will cost. However, it's still a good idea to determine what your absolute spending ceiling is for the project and not go above it. This means making sure you budget in some extra space below this mark to allot for unexpected expenses.
* Organize your calendar. Delays during a renovation project will cost you time and money, so it pays to eliminate them when possible. Do you plan to remain in your home during the project? Are there any seasonal plans – like a family vacation – that could interfere with the progress? Understand these potential hazards early and you can plan for ways to minimize them.
* Know what you can do and, more importantly, what you can't. When you move from a home improvement project to a renovation, you're also probably moving from DIY to hiring an expert. Tackle what you can yourself – including buying materials for the project, which will save you the contractor's mark-up – but leave the things you don't know how to do in the hands of the professionals. Doing so will make sure that you're happier with the result and that you don't have to pay someone to fix your mistakes.
Start your project today
No matter your motivation for starting a home renovation, it's easy to be excited about the result. Take your time, plan your process using the tips above, and be ready for any hurdles that come your way, and that result will be all the more satisfying. – (BPT)
When you or someone you know needs the services of a quality home inspection company, we would truly appreciate you thinking of us. You can schedule right from our website or call our office. Thank You.
Related video you might like: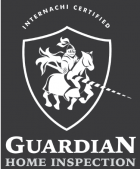 Guardian Home Inspection will be your home buying or selling advocate! We are committed to providing you with outstanding service. We're highly experienced and extremely thorough, yet have excellent communications skills to be able to put the entire house into perspective for you.If you're looking to buy or sell in the Boise, Meridian, Nampa, Eagle, and Caldwell areas, we can help!
Owned and operated by Professional Licensed Inspector, Jason Hopkins, Guardian Home Inspection takes pride in his commitment to following high standards and providing professional service to all of our customers.
Call (208) 254-6460 Today or Click To Schedule Online 24/7 Right From Our Website