Radon Inspection Boise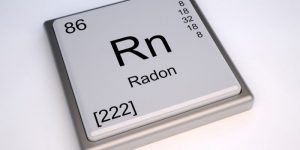 NOTE: January is National Radon Action Month – Take Action, Have Your Home Tested For Radon!
Five Things You Can Do During National Radon Action Month:
Test your home – EPA and the U.S. Surgeon General recommend that all homes in the U.S. be tested for radon. Testing is easy and inexpensive.
Attend a National Radon Action Month event in your area – Look for radon events in your community.
Spread the word
Spend time during National Radon Action Month encouraging others to learn about radon and test their homes.

Tell your family and friends about the health risk of radon. Encourage them to test their homes.
Plan an activity EXIT in your community to help raise awareness.
Write an op-ed or letter to the editor using samples from the event planning resources.
Attract media attention by working with a local official to get a radon proclamation.
View or order EPA's free radon publications.

Buy a radon-resistant home – If you are considering buying a new home, look for builders who use radon-resistant new construction. Read more about radon-resistant new construction, "Building Radon Out: A Step-by-Step Guide to Build Radon-Resistant Homes".

Build Green: It's Easy to Build New Homes Radon-Resistant …"The good news is you can build your customers a safer, healthier, radon-resistant home. The techniques to prevent radon from entering a home are practical and straightforward for any builder. It's an inexpensive way to offer families a benefit that could reduce their risk of lung cancer. And it's a smart way to build trust between you and your customer." Fuad Reveiz, Member of the National Association of Home Builders
DON'T Buy A Home Or Live In A Home, Without A Radon Test!!! Give Us A Call For Your Radon Test. | Click To Schedule Today 
Radon gas is a health hazard with a simple solution.  Radon is an odorless, colorless, tasteless gas responsible for thousands of deaths per year that could be easily prevented. According to the Environmental Protection Agency, there are various case studies that show that radon gas is only second to cigarette smoke for the cause of lung cancer.
You can't measure the level of radon gas in your home by using a radon detector on the wall and changing batteries every year. The only way to know the presence of radon gas in your home is to have a home radon test. It does not matter in which state or in what type of home you are living, radon gas testing is the only way to check the level of risk. Whether it is new or old construction, well-sealed or drafty, with or without a basement. It makes no difference. Radon gas is present in all areas of the U.S.
Radon gas is produced from the decay of natural uranium in water, soil, and rock. This radioactive gas is present in the soil and outdoor air and comes into homes through cracks found in a foundation or walls, construction joint, cavity inside walls, gaps in floors, service pipes, etc. According to the Environment Protection Agency, the radon gas enters the home from the soil in contact with basement floors and walls.
After all, the testing is done and your radon levels are at 4.0 pCi/L– the minimum action level established by the Environmental Protection Agency or higher, radon mitigation will be the next step. Remember to test your house and get it taken care of as soon as possible. Radon deaths can be reduced with awareness, testing, and proper mitigation.
Our Services:
Buyer Inspection
Pre-Listing Inspection
Radon Inspection
Mold Testing
Thermal Imaging
---