Helpful information from your friends at Guardian Home Inspection!
Majority of the homebuyers feel as if they are already an expert when it comes to real estate after they reviewed their loans, the neighborhood within the property on sale, and deciding to sign the contract for the home they are buying. However, they miss out on most of the time, is to contact a home inspector and have the house undergo thorough checking. If you can relate to the said scenario, don't worry. It's never too late to contact a home inspection firm and go through a home inspection. If you don't have any company in mind yet, Guardian Home Inspection is a great choice. This company is one of the most trusted in the industry. You should prepare your questions to ask during a home inspection, as well. Asking will help you determine if you are making the right decision on the home purchase.
Questions to put on your list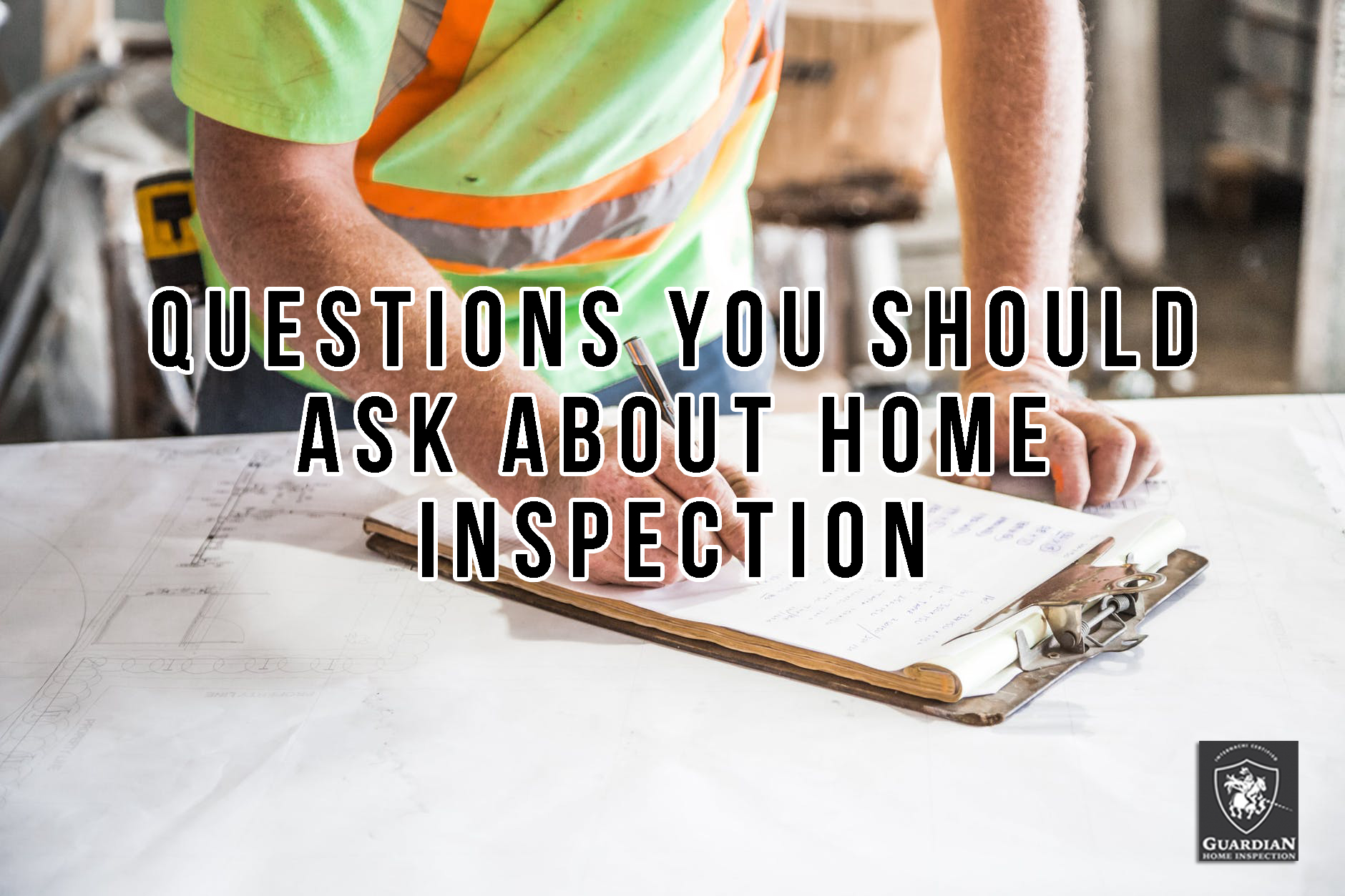 With the Guardian Home Inspection, you can guarantee expert inspection from its pool of certified or licensed home inspectors. And since you are dealing with professionals, there may be instances when you might not be able to understand what the inspector is talking about. Meaning, he may be speaking a different language – a language only home inspectors and well-prepared home buyers and sellers understand. That's why home inspection questions are essential. Here three of the best questions to ask during home inspection:
How bad has the problem gotten? – If your home inspector tells you the damage is severe, don't find it so alarming and never panic. Instead, ask him or her exactly how severe the damage is. This way, you'll know if you'll still move forward with the deal, stop or do some renegotiation.
Whose responsibility is the fixing? Are you wondering what to ask during home inspection? This one's one of the first and most crucial questions to ask. The inspector will knowledgeably tell you if the damage needs a professional fixing or just a replacement which you can get from a nearby home depot.
Can you teach me how to operate that? Since you are buying a new home, chances are, some of the fixtures and mechanisms are not that familiar to you, and the home inspector will surely be delighted to show you. This is another critical question if you are still wondering what to ask during a home inspection. As the home inspector shows you the machines and all other systems, he will even walk you through the step-by-step procedures of the operation. Among the systems that you might need help with are the emergency shutoffs for the gas, electrical and water utilities.