Helpful information from your friends at Guardian Home Inspection!
Don't you have time for home inspection? You better allow a few hours for this especially if you haven't fully decided yet on a property you intend to buy. A home inspection is an essential task that you should not take for granted no matter how busy you are. You may be asking, 'How long does home inspection take?' Well, no matter how long it may take, there is one thing sure. This task is worthy of your time.  Indeed, no other thing is more vital when buying a new house than making sure that the property you are moving in is in perfect condition.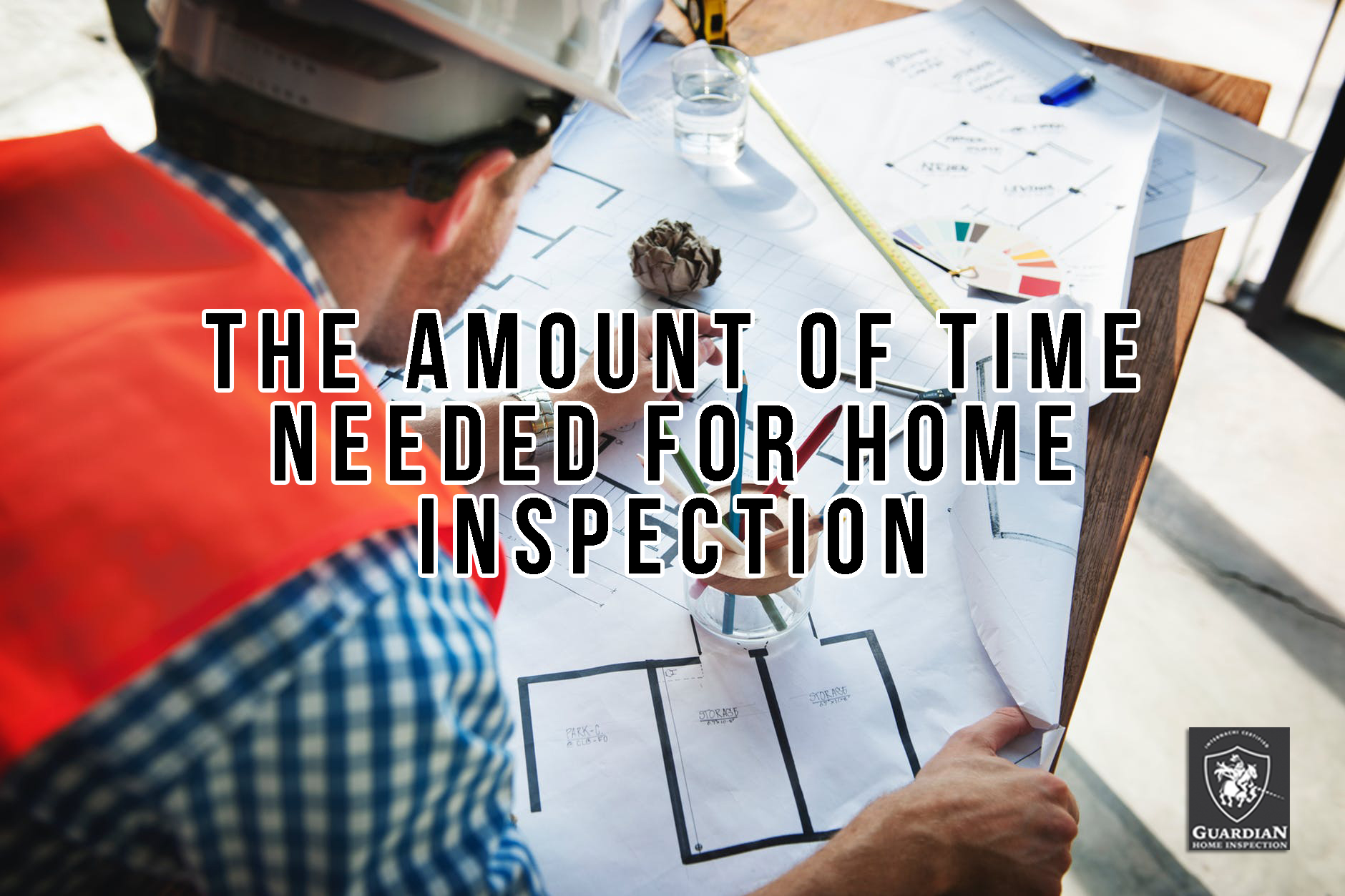 How much time is needed?
The time spent on home inspection varies. It depends on the size of the property the inspector is checking. If you want to guarantee that your new home is tested correctly, hire the Guardian Home Inspection. We usually spend three to four hours carefully checking each item in all areas of the house. As earlier said, the time needed to spend for this task depends on the size of the property. The items' condition is yet another factor to consider if you ask how long do home inspections take. Reliable home inspection companies like use base the timeframe for every inspection, on both the size and condition of the property. Guarantee that the attic and the crawl spaces are accessible. Or else, our inspectors will not be able to get through those areas.
Other than the cost, the timeframe required for every inspection is yet another primary concern of every home buyer. That is why, among the very first things you can probably ask us, is, 'How long do home inspections take?' It does not mean though, that, just because your property is small, the inspection will not require so much time for the inspection. The whole house or property's condition matters a lot should our inspector suspect some abnormalities that need repair in a specific area, they typically spend more time there and check the condition thoroughly.
Guardian Home Inspection does not make false promises that are why we do not give a specific answer to any customer's question of how long should home inspection take. There is one thing we are so sure of: we can provide you with a complete list of items for inspection. Some of the issues we usually include are the structure, roof, fixed appliances electrical, ventilation, plumbing, attic, and heating and cooling systems.
If you are not yet so sure you do not know which firm to trust with your home inspection service, contact us! With the size and condition of your property, we can skillfully answer you if you ask us how long does home inspection take. Also, we can guarantee you excellent home inspection services through our licensed home inspectors.